Are you looking for the best tape to hang pictures on? As someone who's always on a hunt to find the best adhesives and has bought nearly every tape, nano magic double-sided tape is the best to hang pictures. But before you use it, you should be aware of the best situations to use double-sided tape. Or how can tapes be used to hang pictures?
Double-sided tape help decorate the house and add a sense of personalization to it. While nailing the frames on your walls is one of the traditional ways to do this task, there might be a few situations where nailing the frames might not seem to work, eventually leading you to consider the best tape to hang pictures on.
In this article, I will address:
Best situations to use double-sided tape
How can tapes be used to hang pictures?
What is the best tape to hang pictures on?

The ultimate best: double-sided nano magic tape
Double-sided clear acrylic gel foam tape
Gorilla double-sided mounting tape
Best situations to use a double-sided tape
Your walls could be vulnerable to nails, they could be thin and delicate, and a nail might damage it all, or you might be living in a rented home, and the owner does not allow pinning down nails into the walls.
Now, what would you do in any of these situations?
Eventually, you would have to give up on the idea of hanging your pictures on the walls of your home. But guess what? You don't need to be sad since this will not happen anymore because I have found the perfect solution for you, a tape!
You would think about what a tape would do or which is the best tape to hang pictures on.
You might even wonder whether it is strong enough to hold frames, and even if it is, it might be a temporary solution.
Based on those thoughts, I have compiled a guide on the best tape-to-hang pictures that you could use instead of using nails to drill them into the walls of your homes.
How can tapes be used to hang pictures?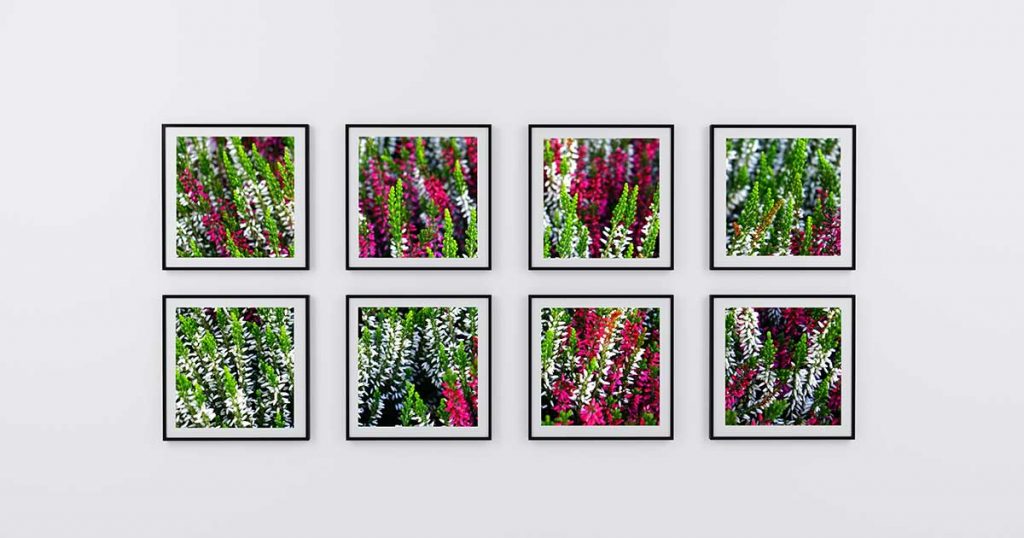 The biggest concern for using tape to hang pictures is, whether would it be strong enough to hold a frame. Well, I am not talking about your regular duct tape. I'm talking about special tapes that are solely made for this purpose. These are double-sided tapes that you can stick to your wall, and on the other side of it, you can stick your frame.
The best part about double-sided tape is that it is quick, easy to use, and does not harm the environment and the wall in any way. Whenever you want, you can take the frame off and place it on some other wall or add another picture instead of the current one, giving you an opportunity always to be open for redecoration, something you could not do with nails
What is the Best Tape To Hang Pictures?
If you look into the options for the best tape to hang pictures, you will find hundreds of them, but here, we are talking about the best ones.
Below, we have listed the top 3 of the best tape to hang pictures.
1. The Ultimate Best: Double-sided Nano Magic Tape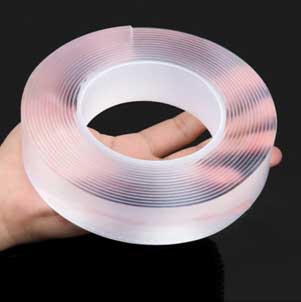 If you want to use the ultimate best tape to hang pictures on your walls, you must use this double-sided nano magic tape. It is thick, uses a strong adhesive, and is completely safe to be used on walls. Not only that, but the adhesive is so strong that your picture could be hanging on your walls for years without falling or requiring a tape change.
Whether your wall is concrete, cement, textured, or brick, or your frame is wood, plastic, or glass, this tape will do wonders no matter what.
Moreover, the best part about this tape is that it is nano, which means it has no color, so even if there was a little chance of damaging your wall, this feature eliminates that fear as well. This tape is the ideal solution for hanging your pictures on the walls without worrying about anything, and it is also one of the cheapest tapes you would find.
Some of the essential benefits of using this tape include:
Strong stickiness
High transparency
High elasticity
Waterproof/reusable
Cut freely
The platforms on which you can use this tape include:
Ceramic Tile
Marble
Glass
Metal
Plastic
Wood
You may have thought that using double-sided tape for hanging your favorite painting on the wall would be a little cheesy.
But, you know what? It's not.
The best tape to hang paintings is actually double-sided nano tape because it sticks in place and won't let go, even if you bump into it later or the walls get a little wobbly over time. It's also completely invisible, and waterproof so you don't have to worry about ruining the look of your artwork. You can also use this tape to mend fabric.
Most fabrics can handle double-sided tape. However, if you want to make sure your fabric will stick, I recommend testing out the tape on a small portion of the garment before applying it wholeheartedly.
If you want to know more about the uses of double-sided nano tape, you can read our post here.
Home Improvement
Double-sided Nano Magic Tape
Stick anything, anywhere with our double-sided nano tape. No more drilling, hammering or damaging surfaces. Get creative with your decorations and organization while keeping your walls and furniture intact.
Multifunctional: This tape can be used for a wide variety of tasks and projects, making it an essential tool for any DIY enthusiast.
Easy to use: Our tape requires no tools or curing time, making it easy and convenient to use.
Removable and traceless: The tape can be easily removed without leaving any residue or damage to surfaces.
Weatherproof: Our tape can withstand extreme temperatures and weather conditions, making it ideal for both indoor and outdoor use.
Strong holding power: Our tape can hold even heavy items securely in place.
Customizable size: The tape can be easily cut to any size or length needed.
Washable and reusable: Our tape can be washed and reused multiple times.
Eco-friendly: Our tape is made with recyclable and eco-friendly materials.
Material: Nano PU gel
Adhesive strength: Strong, can hold up to 1 kg per 10 cm length
Width: 3 cm or 5 cm (customizable)
Length: 1 meter or more (customizable)
Thickness: 2 mm
Color: Transparent or white
Reusability: Can be washed and reused multiple times
Heat resistance: Can withstand temperatures up to 100°C
UV resistance: Can be used outdoors without degradation from sunlight
Residue-free removal: Can be easily removed without leaving any residue or damage to surfaces
Versatility: Suitable for use on various surfaces, such as metal, glass, plastic, ceramic, and more.
$6.95 – $17.95
We offer free shipping for all orders over $30. Order processing takes 3-5 business days before shipment. Once your item/s is dispatched, expect it to be delivered within 10 to 20 days.
☇ Return & Refund Policy
▼
We love our products and we're confident you will too! In case things don't go as planned, our return and refund policy is designed to make things as easy as possible for you. Please
click here
to learn more about our terms.
Introducing the revolutionary Magic Nano Tape
The double-sided nano magic tape is an adhesive tape that is specially designed for a wide range of purposes. It is a double-sided tape that works by creating a chemical bond between the surfaces that it is applied to. Double-sided nano magic tape comes in different sizes and widths, each of which is suited for a specific application. The nano magic tape has a soft and smooth texture, which makes it easy to tear and apply. And most importantly, it leaves no residue when removed thanks to its nano technology, which we will go into in more detail later! Double-sided nano magic tape is designed to be used in areas where other types of adhesive tapes cannot be used. It is perfect for any areas where you need to use a strong, but non-permanent adhesive. This makes double-sided nano magic tape the ideal solution for a wide range of situations, including home improvement projects, craft projects, repairs, and more!
Why Nano Magic Tape?
At some point, we have all had the experience of working with sticky tape to fix something. It is almost inevitable that sooner or later, you will need a reliable solution to fix, mend or repair something. This is where adhesive tapes such as double-sided nano magic tape come in handy.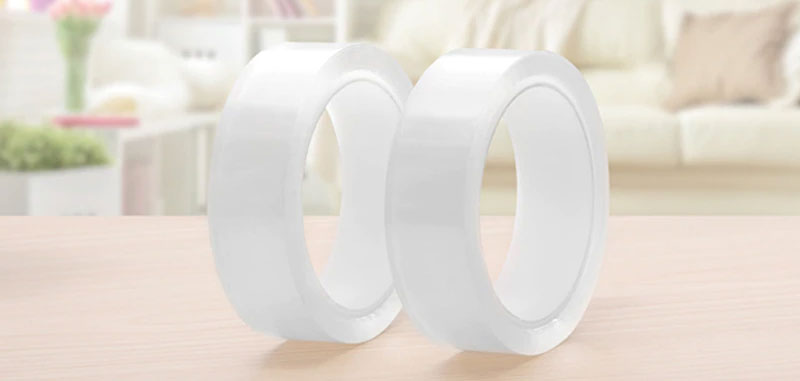 Why Will You Love it?
Many reasons make this tape a must-have product in every house.
Save Money
It contains a strong formula that is not only washable, but can be reused more than 600 times.
Many Applications
Creates an infinite amount of potential uses, from posters and flyers to wall decor and sticking all sorts of things around the house. It is amazing for storage solutions, crafts, emergency fixes and around the house. It can be used on any clean surface, not just walls
Save Time
Instead of making nail holes every time you want to hang a picture, you can use this tape without leaving any glue residue which saves your time.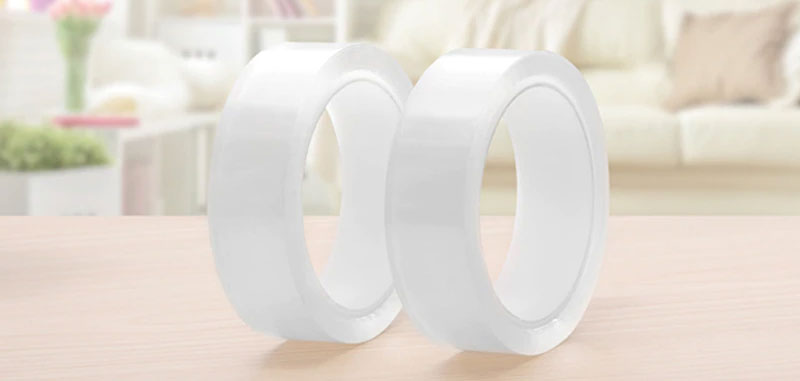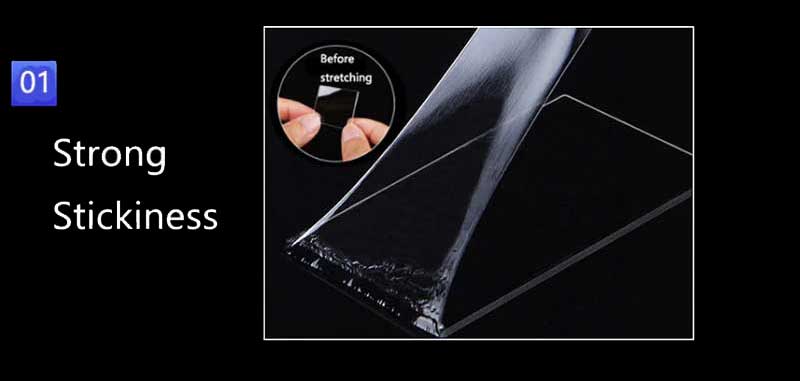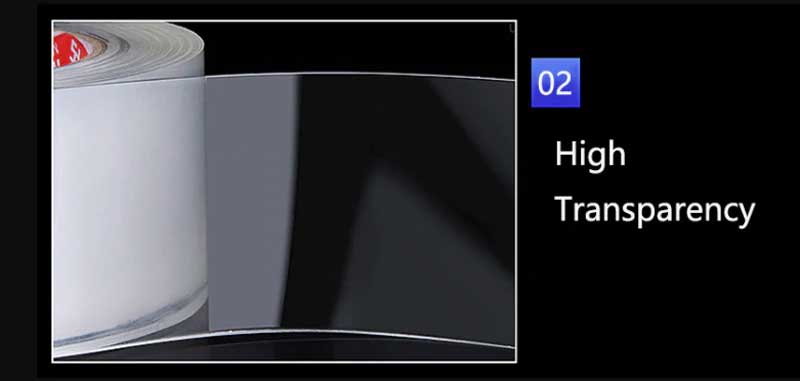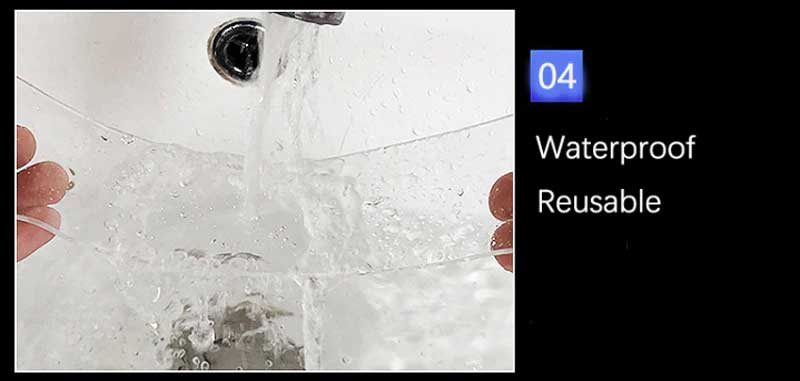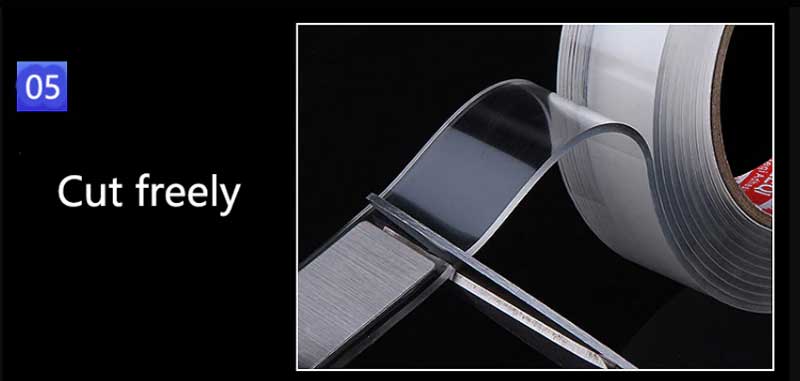 Applicable Surface Materials for the Double-sided Nano Magic Tape
Ceramic Tile
Marble
Glass
Metal
Plastic
Wood
2. Double-sided Clear Acrylic Gel Foam Tape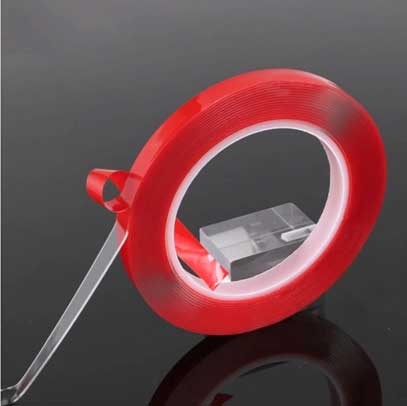 This product is one of the finest choices if you need a strong tape to temporarily adhere artwork to a wall. The foam adhesive double sided tape is made of clear foam and acrylic adhesive and sticks to paper, wood, concrete, metal, and vinyl.
However, the bond only lasts as long as you want it to; it peels off surfaces without causing damage, making it ideal for exhibition spaces with concrete walls. It's also ideal for experimenting with different assemblage sculpture configurations.
Use this tape to temporarily attach components before switching to a permanent adhesive once the final arrangement is chosen. This tape is also great for last-minute fixes before a studio visit when you want to impress and need items to stay in place.
3. Gorilla Double-sided Mounting Tape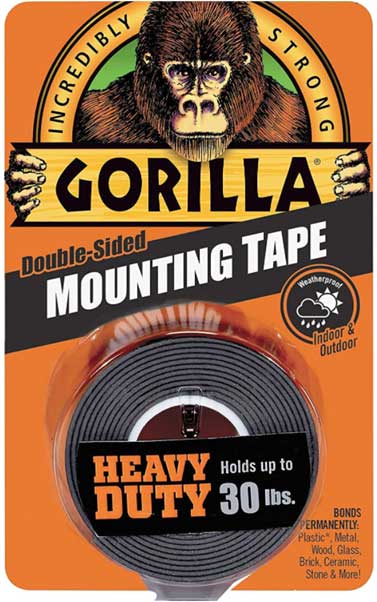 Gorilla tapes are incredibly strong and durable, and the company's double-sided mounting tape is among the best. Do you want to stick two surfaces together that we don't usually, such as a frame and wall? This thick tape adheres to both smooth and rough surfaces, including metal, brick, stone, wood, glass, ceramic, and plastic.
Moreover, it is pretty simple to apply 2 inches of tape for every pound of weight to hold up to 30 pounds instantly. Are you planning on putting up one of your pictures on the outside wall? Well, then you would be glad to know that this tape is waterproof and resistant to extreme heat and water. So, there's no chance your pictures would fall off just because of rainy or hot weather.
To know more about how easy it is to remove Gorilla double-sided tape from the attached surface, read here.
Takeaway
Hanging pictures on walls is something we all love. We all want to make our homes feel like our own and decorate them with our memories. However, sometimes we can't have that joy because of the harm nailing down frames would cause to our homes.
With these strong adhesive tapes discussed above, we can always look at our room and see our pictures hanging around without worrying about any kind of damage that could be done to our walls. Also, make sure to keep our ultimate best, the double-sided nano monster tape, as your first choice because nothing could beat that!